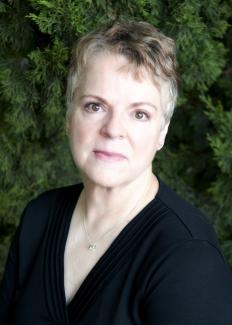 Rosemary O. Danielson

CFP®
913.677.1090 Ext 101
Rosemary has been a financial planner in practice for over 30 years. Prior to forming Balanced Financial Planning (BFP) in 2004 she started her career in financial planning in 1986 with a financial planning firm in Lawrence, Kansas. In 1991 she joined the financial planning and asset management firm of Neill & Associates, Inc. in Kansas City, Missouri where she was a partner and portfolio manager. In October 1999 Neill & Associates, Inc. was merged with the investment advisory and asset management subsidiary of a large regional accounting firm.
Rosemary holds a B.S. degree in secondary education from the University of Kansas, Lawrence. Completed graduate course work in education and economics at the University of Kansas, Lawrence and San Jose State University, San Jose, California.
Rosemary received her CERTIFIED FINANCIAL PLANNER™ certification from the CFP®Board of Standards in 1990. CFP® professionals must pass the comprehensive CFP® Certification Examination, pass CFP Board's Fitness Standards for Candidates and Registrants, and agree to abide by CFP Board's Code of Ethics and Professional Responsibility and Rules of Conduct and ongoing educational certification requirements. CFP® and CERTIFIED FINANCIAL PLANNER™are certification marks owned by the Certified Financial Planner Board of Standards, Inc.
Rosemary is a member of the Financial Planning Association (FPA).
Rosemary is active in promoting awareness of the need for life-saving organ donors. She is a past board member, National Kidney Foundation of Kansas and Western Missouri.
Rosemary resides in Lenexa, Kansas with her husband. She enjoys traveling and hiking.